Dog Cages
Professional Modular Cage System. This professional modular cage system includes everything you need (pans, grates and cage connectors) to build a kennel area unique to your space and needs.
Dog Cage Material: dog cage is made of heavy-duty 20 gauge zinc plated steel with electrostatic powder coated exterior and interior.
Dog Cage Features:
* Specially engineered and designed for safety, strength, durability and longevity.
* Unique auto-closing latch system, providing easy and convenient customer experience.
* Brand new Flat-Face standing grill, no need to worry about the interdigital infection of pets when standing long on the round wire made gauge grill.
* Add mobility and versatility with a frame and large cage dividers.
* Off-white color matches any decorative items and does not show dirt.
* Removable doors, dividers, floor grates and pans allow for easy cleaning.
* Mobile platforms are perfect if kennel banks will need to be moved or rearranged.
* They are equipped with large 5" heavy duty zinc plated casters which rotate 360°for easy maneuverability.
*The front wheels lock allowing kennel assembly to remain stationary between moves.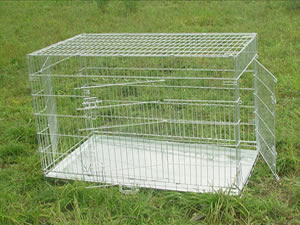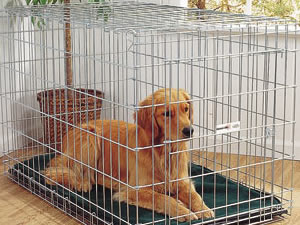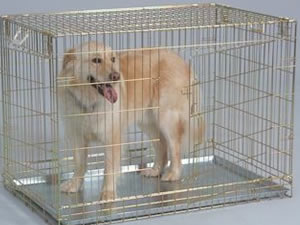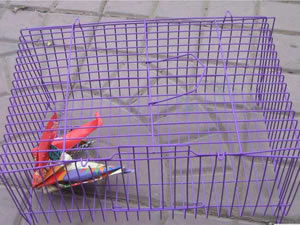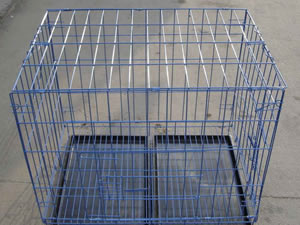 ITEM

Net Weight

Gross Weight

Dimension(cm)

Volume

Container

(kg)

(kg)

Stand

Package

(cbm)

20ft

40ft

KA-505S

13.6

15.6

44x50x56

58x52x16

0.048

540

1160

KA-505M

19.5

21.5

55x75x66

68x77x16

0.083

310

670

KA-505L

28.3

30.3

110x80x66

134x82x16

0.177

145

315